We manufacture a range of steering wheel aids, which attach to the steering wheel to provide assistance in turning the wheel. All our aids are available in a quick release version, allowing the aid to be removed from the clamp when not in use.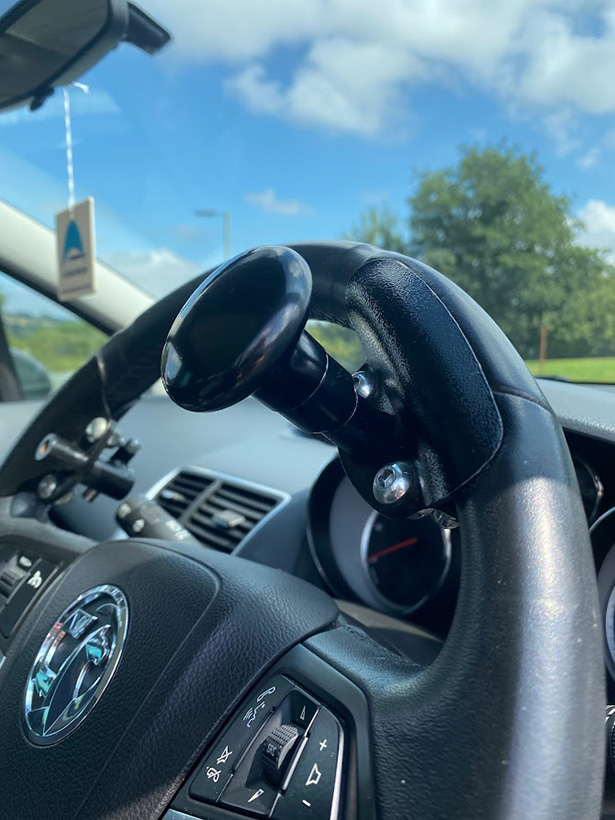 A smooth black mushroom shape which fits snugly into the hand.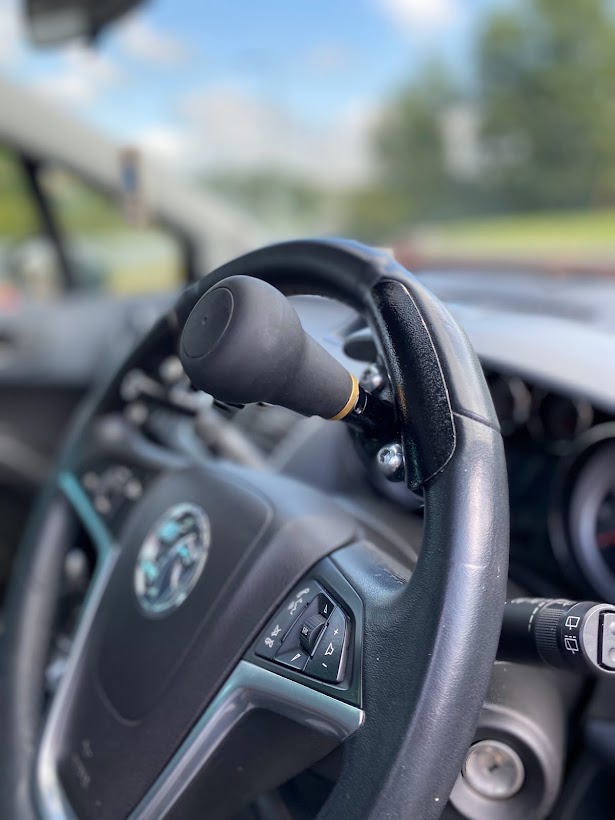 A slimmer longer hand style than the mushroom.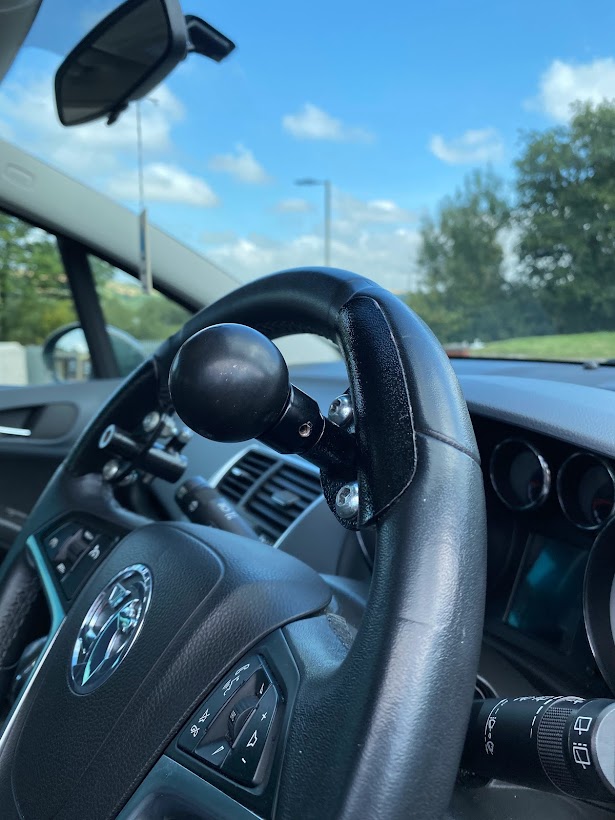 The 50mm ball aid provides a larger grip.
Designed for those who require wrist support when using a steering wheel aid.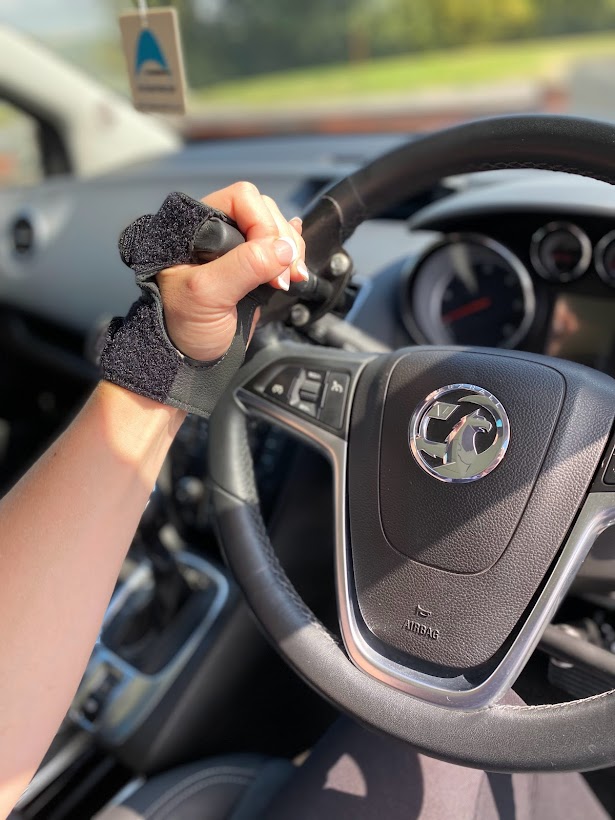 For those who have little or no grip and who need extra support to keep their hand on the steering aid.  Available for both left and right-handed users.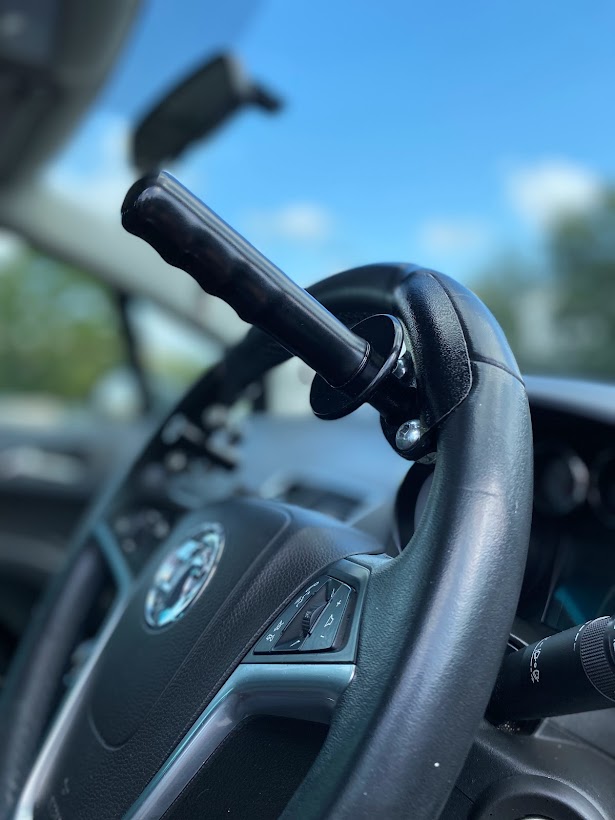 Has an anatomically shaped shaft, ideal for those who prefer a slimmer grip and have restricted wrist, elbow or shoulder movement.